Mailing and Physical Address
St. Andrews University
1700 Dogwood Mile
Laurinburg, NC 28352
Staff Directory
Alden, Phillip Night Weekend Supervisor

aldenpd@sa.edu (910) 277-5049

Allred, Cliff Recruiting Coord./Hitting Coach, Baseball

allredcc@sa.edu 910-277-5274

Baldasare, Paul Campus President

baldasare@sa.edu 910-277-5660

Batten, Glenn Vice President for Administration

battengt@sa.edu 910-277-5556

Bell, Debbie Regional Director of Admissions and Undergraduate Travel

belldebb@sa.edu 910-277-5555

Bell, Robert Director of Sandhills Campus

bellrf@sa.edu 910-695-3888

Bernhardt, Chris Director of Information Technology

bernhardtca@sa.edu 910-277-2082

Bernhardt, Ellen Senior Vice President; COO

bernhardte@sa.edu 910-277-5770

Blank, Collin Sports Information

blankca@sa.edu

Bokmeyer, Adam Head Men's Lacrosse Coach

bokmeyeram@sa.edu 619-415-5057

Bradbery, Denise Admissions Counselor

bradberyds@sa.edu (910) 277 - 5555

Brook, Collin Assistant Men's Lacrosse Coach

Buckhanon, Trevis Grad Assistant

Burns, Khourtnie Student Accounts

burnskd@sa.edu 910-277-5225

Burris, Elizabeth Athletic Director/Director of Compliance, Head Coach, Softball

burrises@sa.edu 910-277-5428

Casazza, Jason Security Officer

caszzaj@sa.edu

Caudill, William Director of Scottish Heritage Center and Instructor in Music

bill@sa.edu 910-277-5236

Caulder, Crystal Director of Campus Safety and Security

cauldercl@sa.edu

Caulder, Shawn Assistant Director of Financial Aid

cauldersm@sa.edu 910-277-5561

Chandler, Taylor Assistant Athletic Trainer

chandlertb@sa.edu

Coffman, Rooney Director of Logistics | Photography

rcoffman@sa.edu 910-277-5333

Cohn, Jerod Grad Assistant

Cooper, Taylor Head Swimming Coach

cooperta@sa.edu 910-277-5013

Cox, Burl Security Officer

coxbu@sa.edu

Cross, Mary Assistant | Softball and Director of Housing and Residence Life, Assistant Coach, Softball

crossmk@sa.edu 910-277-5334

Culp, Cailey Assistant IHSA Western Coach

culpca@sa.edu (910) 276 - 7771

DeCourcey, Lindsey Admissions Counselor

decourceylj@sa.edu (910) 277 - 5148

Demus, Nancy Operations Manager of Equestrian Center

demusnw@sa.edu 910-276-7771

Dial, Meagan Competitive Cheer, Competitive Dance

dialmc@sa.edu

Dittmar, Ashley Financial Aid Officier

dittmaraj@sa.edu 910-277-5778

Doucette, Keith Regional Admissions Counselor

doucetteka@sa.edu 910 - 277 -5555

Eggebroten, Buddy Maintenance and Environmental Compliance Supervisor

eggebrotenbu@sa.edu 910-277-5061

Enriquez, Irvin Assistant Coach, Wrestling

enriquezie@sa.edu

Evans, Katherine Director of Career and Vocational Services

evanskw@sa.edu 910-277-5549

Fecteau, Phil Head Coach, Men and Women's Golf

fecteaupp@sa.edu 910-277-2076

Fox, Andy Head Coach, Baseball

foxca@sa.edu 910-277-3971

Gawor, Hannah Assistant Athletic Trainer

gawgorhn@sa.edu (910) 277 - 5150

Hanke, Diane Office and Technology Manager of DeTamble Library

dch@sa.edu 910-277-5047

Hardy, Sarah CAS Office Manager & Academic Coach

hardysa@sa.edu (910) 277 - 5040

Harper, David Head Coach, Football

harperdg@sa.edu 910-277-2001

Harris, Steven Offensive Coordinator, Football

harrissj@sa.edu

Havelka, Nina Assistant Barn Manager

havelkanm@sa.edu 910-276-7771

Henery, Jill Administrative Assistant to Liberal and Creative Arts Department

heneryj@sa.edu 910-277-5258

Hernandez, Elizabeth Faculty Athletic Representative

hernandezse@sa.edu 910-277-5271

Hernandez, Randy Head Coach, Men's Basketball

hernandezr@sa.edu 910-277-5747

Hernandez, Stevan Head Coach of Men's Soccer

hernandz@sa.edu 910-277-5277

Herring, Sandra Security Officer

herrings@sa.edu

High, Natalie Associate Head Athletic Trainer

highne@sa.edu 910-277-2078

Hopke, AJ Defensive Line Coach, Football

hopkeaj@sa.edu 828-238-3233

Hopke, Edward Assistant Coach Football

hopkeaj@sa.edu

Hopkins, Robbie Security Officer

hopkinsrl@sa.edu

Hunter, Elizabeth Graduate Admissions Counselor

huntereb@sa.edu

Johnson, Brooke Head Women's Lacrosse Coach

johnsonab@sa.edu 910-277-5188

Johnson, Christy Christy Johnson

johnsoncm@sa.edu 910 277-5554

Johnson, Randall Assistant Coach, Men's Basketball

Johnsonra@sa.edu

Konieczka, Anthony Linebackers Coach, Football

konieczkaan@sa.edu 919-219-6848

Kot, Stephanie Head Coach, Women's Soccer

kotsm@sa.edu 910-277-5777

Lackey, Brian Assistant Coach, Baseball

lackeybc@sa.edu

Lea, Robin R. Director of Academic Success and Health and Wellness Coordinator

Lee, Jordan Assistant Athletic Trainer

leegj@sa.edu (910) 277 - 3977

Lewis, Lauren Campus Events and Social Media Coordinator

lewislm@sa.edu (910) 277 - 5223

Lowder, Samantha Sports Information Director

lowdersp@sa.edu

Malone, LaTanya Controller

maloneln@sa.edu 910-277-5230

Mandeville, Holly Head Coach of Volleyball

mandevillehm@sa.edu 910-277-5429

Marquez, Nelson Vice President for Institutional Effectiveness

marqueznj@webber.edu 863-734-1509

Martin, Shelby Associate Head Athletic Trainer

martinsn@sa.edu 910-277-5273

McClure, Amber Equestrian Instructor

mccluream@sa.edu 910-276-7771

McCormick, Judy Housekeeping Supervisor

jmm@sa.edu 910-277-5039

McCulloch, Blake Assistant Barn Director

mccullochb@sa.edu (910) 276 - 7771

McLaurin, Kimberly Admissions Counselor

mclaurinkr@sa.edu (910) 277 - 5098

Mclelland, Jordan Director of Student Activities

mclellandjt@sa.edu (910 277 - 5151

Moody, Cheryl HR Coordinator, Payroll/Benefits Coordinator, Student Accounts Receivable

moodyco@sa.edu (910) 277 - 5700

Moreira, Victor Grad Assistant

moreiravb@sa.edu 910-318-1671

Morgan, Dana Assistant Barn Manager

morgandr@sa.edu (910) 276 - 7771

Moss, Lyndsey Registrar

mossln@sa.edu 910-277-3956

Nelson, Thomas Night Weekend Supervisor

nelsontl@sa.edu (910) 277-5049

Notemyer, Pamela Regional Admissions Counselor

notemyerpa@sa.edu 617- 967 -7955

Obeda, Wendy Director of Donor Relations

obedawm@sa.edu (910) 277 - 5666

Pine, Jan Regional Admissions Counselor

pinejm@sa.edu (704) 221 - 1857

Polak, Matt Pitching Coach, Baseball

polakwm@sa.edu

Rawls, Nick Head Coach, Men's Volleyball

rawlsni@sa.edu 910-277-5470

Rawls, Sara International Admissions Counselor

rawlssa@sa.edu (910) 277 - 3959

Reed, Annette Administrative Assistant

reedam@sa.edu 910-277-5002

Reynolds, Timothy Quarterbacks Coach, Football

reynoldstf@sa.edu 703-300-5374

Rodgers, Larry Head Coach, Men's and Women's Cross Country / Track & Field Coach

rodgerslw@sa.edu 910-277-3965

Rogers, Kristi Assistant Director of Admissions

rogerskm@sa.edu 910-277-5559

Santili, Liz Barn Director

santiliec@sa.edu (910) 276 - 7771

Smith, Kortez Assistant Coach, Men's Basketball

smithkm@sa.edu (910) 277 - 5098

Smith, Tessa Assistant Women's Volleyball Coach

smithtp@sa.edu 910-277-5036

Soto, Nick Head Coach, Wrestling

sotonc@sa.edu

Sparks, Yvette Head Coach, Women's Basketball

sparksys@sa.edu 910-277-2074

Standridge, Emilee Equestrian Instructor/Coach/Event Manager

wilsonek@sa.edu

Stanley, Brian Vice President of Enrollment Management

stanleybk@sa.edu (910) 277 - 5453

Stephens, Gabrielle Admissions Coordinator

stephensgl@sa.edu (910) 277 - 5559

Stevenson, Patrick Admissions Counselor

stevensonpb@sa.edu (910) 277 - 5077

Twigger, Ben Game Management

twiggerbg@sa.edu

Valrie, Shannon Regional Admissions Counselor

valriesm@sa.edu 704-989-8808

Van Arsdale Young, Dawn Director of Financial Aid

vanarsdaled@sa.edu 910-277-5780

Vaughan, Denzel Head Coach, ESPORTS - League of Legends

vaughandc@sa.edu

Verhey, Timothy A. Dean of Students; Assistant Professor of Religious Studies & Philosophy

verheyti@sa.edu 910-277-5145

Vulhop Jr., William Security Officer

vulhopwh@sa.edu

Waage, Thomas Library Resources Coordinator of DeTamble Library

waagetf@sa.edu 910-277-5025

Waage, Tom Library Resources Coordinator

waagetf@sa.edu (910) 277-5025

Wade, Keith President & CEO of Webber International University

wadehk@sa.edu 910-277-5662

Walters, Jim Assistant AD/Facilities Director

waltersje@sa.edu 910-277-2081

Webster, Amber Assistant Registrar

websteram@sa.edu 910-277-3975

Widdicks, Rachel Grad Assistant

widdicksra@sa.edu

Willis, Julie Administrative Assistant to the Vice President for Academic Affairs

willisje@sa.edu 910-277-5240

Wilson, Frannie Assistant Barn Manager

wilsonfj@sa.edu (910) 276 - 7771

Wise, Ashley Director of ASC, Mail/Printing

wiseas@sa.edu 910-277-5671
CAMPUS INFORMATION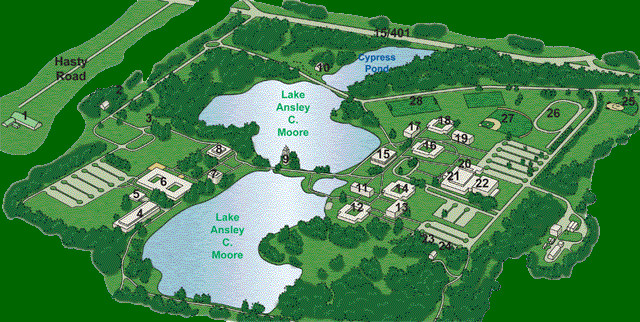 | | |
| --- | --- |
| 1. St. Andrews Equestrian Center | 15. William Henry Belk Center |
| 2. Scottish Heritage Center | 16. Orange Residence Hall |
| 3. Flora Macdonald Gardens | 17. Mecklenburg Residence Hall |
| 4. Morgan-Jones Science Center | 18. Pate Residence Hall |
| 5. Avinger Auditorium | 19.Winston-Salem Residence Hall |
| 6. James L. Morgan Liberal Arts Building | 20. Campus Safety and Security |
| 7. DeTamble Library | 21. Physical Education Center |
| 8. Vardell Building | 22. O'Herron Swimming Pool |
| 9. Katherine MacKay Belk Bell Tower | 23. Purchasing/Physical Plant |
| 10. Lake House | 24. Farrago |
| 11. Wilmington Residence Hall | 25. Softball Field |
| 12. Granville Residence Hall | 26. Track |
| 13. Concord Residence Hall | 27. Clark Baseball Field |
| 14. Albemarle Residence Hall | 28. Lacrosse and Soccer Field |
Keep Calm – Let Us Help
Do you know someone who may need our assistance? Anyone, including Professors, Coaches, Teammates, or Friends can reach out whether the concern is academic, social, spiritual, or you just have a feeling someone on campus may benefit from a helping hand.
Mailing Addresses For Students
You can address your package directly to the student at the following address.
1700 DOGWOOD MILE
LAURINBURG, NC 28352
Center for Academic Success Office Hours:
Monday – Friday 8:30 a.m. to 5 p.m.
Personnel for the Center for Academic Success
Robin Lea, Director
910-277-5149
learr@sa.edu
Sarah Hardy, CAS Coordinator of CAS Activities
910-277-5040
hardysa@sa.edu
The Office of Disability Services (also located in the CAS in Pate Hall)
Dr. Teresa M. Reynolds, Disability Services Coordinator
910-277-5667
reynoldstm@sa.edu
Sarah Hardy, Disability Services Program Assistant
910-277-5040
hardysa@sa.edu
BUSINESS OFFICE
Contact Us:
LaTanya Malone, Controller
maloneln@sa.edu
910-277-5230
Khourtnie Burns
Account Executive/Student Accountsburnskd@sa.edu
910-277-5225